HOW THE PROCESS WORKS - STEP BY STEP
Currently we offer five varieties of trees that you can cut yourself. They are Scotch Pine, White Pine, Blue Spruce, Norway Spruce, and Canaan Fir. We also have a large selection of pre-cut Fraser Fir trees.

A TRULY UNIQUE EXPERIENCE
Voted best tree farm by Pittsburgh Magazine, you and your family will have a wonderful experience searching for that perfect tree, sipping hot cocoa, and finding that special handmade ornament in the Christmas store.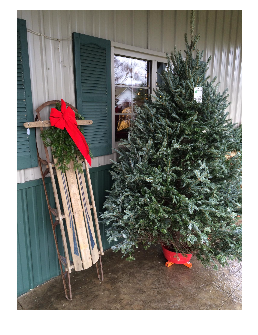 # 6
Tree tied down for you, Enjoy!
# 4
Return tree to bailing area
2020 UPDATE
Choose & Cut closed for the remainder of the season
We still have an excellent selection of pre-cut trees available!
Closed Tuesdays and Wednesdays in December
---
Really enjoyed our first visit here...will certainly be back next year! - Lauren F.
If you live near the Burgh this is the place to go!! We go every year. - Jessica J.
Great place to get your Christmas tree! The only problem is deciding on which tree to get. They're all so beautiful!! - Pam S.
The best place EVER to find a Christmas tree! It's been a great family tradition for us for years. Can't wait to go AGAIN this year!!! MERRY CHRISTMAS!! - Al M.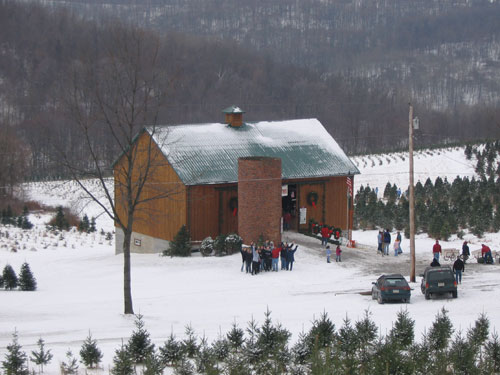 # 3
Begin your tree adventure
# 2
Saw and tree cart provided
# 5
Warm up, Eat, Shop, Pay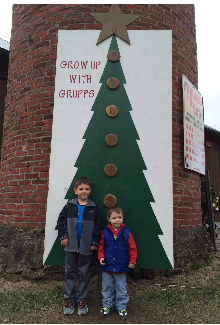 Cash or Check Only. Please no pets. Thank you.
2020 Hours of Operation
Weekends 9-5 | Weekdays 10-5
---
2020 Pre-Cut Price List
Pre-Cut Varieties: Canaan Fir, Balsam Fir, and Douglas Fir
Up to 8ft - $70 | 8-9ft - $85 | 9-10ft - $105
10-11ft - $125 | 11-12ft - $150 | 12-13ft - $175
13-14ft - $200 | 14ft and Up - $225
Fraser Fir - all pre-cut and prices as marked
*Choose & cut varieties include Canaan Fir, Blue Spruce, Norway Spruce, Scotch Pine (Limited) and White Pine (Limited)
COVID Safety Precautions for This Season
Our Christmas store will not be open this year. We will be offering only hot chocoloate and Amish donuts (fresh but pre-wrapped). We will have wreaths, garland, tree stands, and other items that you would typically find outside.